The Hawaiian Night Before Christmas Children's Book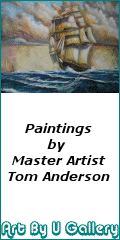 Italy / Italia

View Road and Street Map
Flag Country Information Weather

=Gay/Lesbian Owned/Operated G=Gay/Lesbian Only P=Primarily Gay/Lesbian
F=Gay/Lesbian Friendly M=Men Only W=Women Only O=Clothing Optional

Featured Properties
Gubbio, Umbria

Gay Owned and Operated

Exclusively Gay Men; Clothing Optional

A warm and relaxing oasis between Rome, Florence & Rimini. Recently restored luxury self-catering suites - private terrace, kitchenette and lavish bathroom. Fragrant gardens and clothing optional infinity swimming pool. Bellaugello enjoys far reaching views along the Apennines, the Monte Cucco national park, and south toward Assisi. Dinner 3 evenings a week at a large table under the stars or in the dining room.

Taormina, Sicilia (Sicily)

Mixed Clientele and Friendly

Villa Carlotta is a luxury boutique hotel located in the centre of Taormina and overlooking the stunning view of the Mediterranean sea. 23 rooms and suites all individually decorated by famous Italian designers in a classical contemporary style where guests are welcome like old friends. Design furniture, romantic Sicilian artworks, luxury fabrics with warm colors are used throughout the property.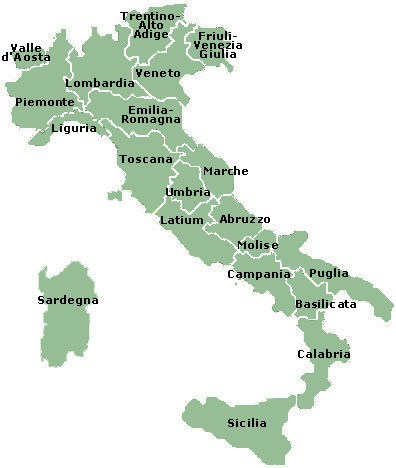 Marina di Città Sant'Angelo

F

Montesilvano

F

Rocca San Giovanni

F

Valle San Giovanni

F

Tramutola

F

Amantea

F

Corigliano Calabro

P

Scigliano

F

Tropea

F

Agropoli

F

F

Cava Dei Tirreni

F

Furore

F

Melizzano

F

Napoli

F

F

F

F

F

F

P

O

F

F

F

F

F

Positano

F

Procida

F

Ravello

F

San Cipriano Picentino

F

San Giovanni Rotondo

F

Sant'Antimo

F

Seiano di Vico Equense

F

Sorrento

F

F

F

F

F

F

Bagnara

F

Bologna

F

F

Campagnola Emilia

F

Castelfranco Emilia

F

Fabbrico

F

Ferrara

F

Montecreto

F

Parma

P

F

Trebbo di Reno

F

Ravosa di Povoletto

F

Trieste

F

F

P

Click here for listings in Lazio (Latium), including Rome (Roma)

Albenga

F

Bonassola

F

Carasco

F

Cervo

F

Genova

F

F

F

La Spezia

F

F

Leivi

F

Uscio

F

Varazze

F

Ventimiglia

F

F

Barbarano di Salò

F

Bergamo

F

Blevio

F

Cremona

F

Iseo

F

Lesmo

F

Maderno sul Garda

F

O

F

Mantova

F

F

P

Milano

F

F

M

F

F

F

P

F

F

F

F

F

F

F

Monasterolo del Castello

F

Montecalvo Versiggia

F

Nesso

F

Rosciate di Scanzorosciate

F

Santa Giuletta

F

Sirmione

F

Toscolano Maderno

F

Varenna

F

Ascoli Piceno

F

Cagli

F

Carassai

F

G

Urbino

F

Banchette

F

Bannio Anzino

F

Cassine

F

Divignano

F

Dogliani

F

Giarole

F

Merana

F

Mombercelli

F

Torino

F

Trisobbio

F

Alessano

F

Cisternino

F

F

Galatone

F

Lecce

F

F

F

Monteroni di Lecce

F

Noci

F

San Michele Salentino

M

O

Alghero

F

F

Arzachena

F

Baja Sardinia

F

Posada

Centre of Posada, on the northeastern coast. 3 rooms in a marvelous garden setting, measuring more than 300 square metres, surrounded by imposing olive groves at your complete disposal! Fantastic beach is less than two km. Guests can access our WiFi line.

F

Santa Margherita di Pula

F

Bronte

F

Castel di Tusa

F

Catania

F

F

F

F

Corleone

F

Etna Nature Park

F

Francavilla

F

Marsala

F

Mascalucia

F

Noto

W

O

Palermo

F

F

F

F

Portopalo di Capo Passero

F

Santa Venerina

F

Sciacca

F

F

F

O

F

Siracusa

F

Socglitti

F

Taormina

Large baths, Wi-fi, tv with SKY channels, DVD, minibar, a/c, safe, panoramic balcony or terrace. Valet parking, pool in Mediterranean garden, bar by the pool. Panoramic roof top terrace restaurant, lounge bar, tower lounge. Beach shuttle in summer.

F

F

F

M

P

Trecastagni

F

Click here for listings in Toscana (Tuscany), including Florence and Pisa

Cascata Marmore

F

Città di Castello

F

Città della Pieve

Luxurious & romantic private residence on 16 acres. Accommodates up to 8 guests. Completely restored and furnished with antiques. Pool in the olive grove.

F

Collazzone

G

Gubbio

In quiet countryside near Perugia luxury self-catering suites with terrace, kitchenette & lavish bathrooms.  Dinner 3 evenings a week under the stars or in the dining room. Fragrant gardens, 15 x 5 meter infinity clothing optional swimming pool.

M

O

Montefalco

F

Paciano

F

Parrano

F

Perugia

F

F

F

F

Sismano

F

Spoleto

F

F

Todi

P

O

Aosta

F

Pila Gressan

F

Borgoricco

F

Castelnuovo del Garda

F

Conegliano

F

Duino Aurisina

F

Malcesine

F

Miane

F

Quinto

F

Rivoli Veronese

F

Selva di Cadore

F

Tarzo

F

Trichiana

F

Venezia

F

P

F

F

F

F

F

F

F

F

F

F

F

F

F

F

F

F

F

F

F

Venezia-Dolo

F

Venezia-Lido

F

F

F

Venezia-Mestre

F

Verona

F
Gay and Lesbian Campgrounds
Gay and Lesbian Bars and Nightclubs