México

View Road and Street Map
Flag Country Information Weather

=Gay/Lesbian Owned/Operated G=Gay/Lesbian Only P=Primarily Gay/Lesbian
F=Gay/Lesbian Friendly M=Men Only W=Women Only O=Clothing Optional

Featured Properties
Guadalajara, Jalisco

Gay Owned/Operated; Exclusively Gay Clientele

Boutique hotel in the historic center of Guadalajara and two blocks from the center of the gay nightlife area that has twenty-five gay bars and discotheques within walking distance. There is a garden patio with a fabulous fountain, 2 suites for 1-4 persons and 7 rooms for 1-2 persons. The hotel was previously a large house and was restored in a traditional style.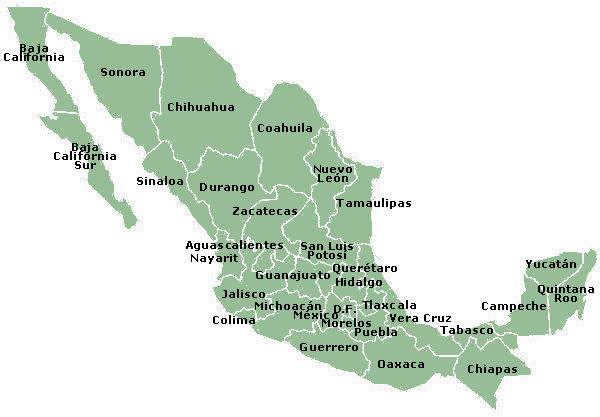 View Road and Street Map
Baja California

Rosarito

F

Baja California Sur

Cabo Pulmo

F

Cabo San Lucas

F

Cíbola del Mar

F

El Cardonal/Los Barriles

F

La Paz

F

F

F

P

Loreto

F

Los Cabos

F

Nopolo

F

San José del Cabo

F

F

M

Todos Santos

F

F

Chihuahua

Barrancas del Cobre

F

Colima

Manzanillo

F

Santiago

F

Distrito Federal

México City

M

O

F

F

F

P

F

Guanajuato

Guanajuato

F

F

San Miguel de Allende

F

F

F

F

F

F

F

F

P

F

P

F

Guerrero

Acapulco

M

O

P

G

O

G

F

Villa del Angel Guesthouse

F

F

M

Ixtapa

F

F

Zihuatanejo

G

F

Jalisco

Ajijic

F

F

F

F

F

F

F

Barra de Navidad

F

El Tuito

F

Guadalajara

Boutique hotel in the historic center & 2 blocks from the center of the gay nightlife area. There is a garden patio with a fabulous fountain, 2 suites for 1-4 persons and 7 rooms for 1-2 persons. Hotel was previously a large house and was restored in a traditional style.

G

Casa Rayón

A secure and recently updated Casa Antigua from the Spanish colonial period located in the desirable Colonia Americana neighborhood of Guadalajara. Easily WALK to historical downtown attractions, museums, bars, clubs, restaurants, and shopping.

F

F

F

M

O

F

We offer the other side of México that most never see. The rooms honor the glamorous Movie Stars of the Golden Age of Mexican Cinema.

F

F

F

La Manzanilla

F

O

La Peñita

F

Puerto Vallarta

G

F

F

G

G

P

F

F

F

F

F

F

F

M

F

F

F

F

P

P

F

P

F

F

F

G

Comprehensive gay and lesbian vacation directory of places to stay and things to see. Travel guide to Puerto Vallarta gay beach, cruise, condo and villa vacation rentals, tours, gay bars, shopping, fine restaurants, art galleries, and much more.

G

F

G

F

F

O

F

G

P

M

M

O

F

F

F

F

P

San Sebastian del Oeste

F

Tlaquepaque

F

F

F

Yelapa

F

Michoacán

Patzcuaro

F

F

F

Morelos

Cuernavaca

F

F

F

G

F

Nayarit

Bucerias

F

F

Chacala

F

La Cruz de Huanacaxtle

F

La Peñita

F

Los Ayala

F

Punta de Mita

F

F

Sayulita

F

F

O

F

F

F

F

Oaxaca

Huatulco

F

Oaxaca

F

F

P

F

F

F

F

Tlalixtac

F

Puebla

Puebla

F

F

Quintana Roo

Akumal

F

Cancun

F

F

F

F

F

F

F

Cozumel

F

F

Isla Holbox

F

Isla Mujeres

F

F

F

F

F

F

F

Playa del Carmen

F

F

F

F

F

F

F

F

F

F

Puerto Morelos

P

F

F

F

Tulum

M

F

O

F

O

Xcalak

F

Tabasco

Villahermosa

F

Vera Cruz

Tlacotalpan

F

Yucatán

Chuburna

F

Mérida

P

O

F

F

F

P

O

F

F

F

P

F

F

F

F

F

F

Luz en Yucatan

F

F

F

F

Telchac Puerto

F
Gay and Lesbian Campgrounds